Podcast

Who Are Today's Real Estate Influencers?
Welcome to the Real Estate Influencer Buzz with Michele Bee a midlife mama of millennials, wife, Realtor, marketer, lifestyle blogger and fan of an oaky chardonnay who loves the niche life, social media and is addicted to vlogging. You can find my podcast on iTunes, Spotify, Player and Stitcher!
Each week in my "Hive" I share REAL life marketing and branding tips from influencers, bloggers and social media stars in real estate and other industries to help Realtors grow their businesses in organic and unique ways and on a shoestring budget!
My guests are rocking it with video marketing, social media, blogging, YouTube, Pinterest and all things SEO. Many are national speakers, coaches and in the trenches agents just like you and I!
So buckle up for a side of sassy, a sprinkle of sparkly and entertaining conversations with influencers who share how they use social media, blogging and video marketing to grow their businesses locally and globally all on a shoestring budget! If you are ready then kick your shoes off, get comfy with your favorite beverage and lets start today's Sip Social Sell sesh.
If you have unique and innovative ways that you are marketing and branding your business I would love to talk to you about being on the podcast! Simply send me an message to discuss!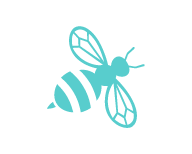 Social Media Marketing, Brand, and Business Building
by Michele Bellisari