South Florida Buzz on Real Estate!
South Florida Buzz!
Summer has been abuzz with sales and closings for our clients including having a fabulous buyer for New York Yankee's Shortstop Bucky Dent's house in Boynton Beach!
Now that was cool!
We have all enjoyed Boca Festival Days events via The Greater Boca Raton Chamber of Commerce, White Coats -4 – Care Celebrating the incoming class to FAU's Schmidt College of Medicine and the Kick Off Party for The Rotary Club Downtown Boca's 2nd Annual Mayors Ball at the Boca Raton Resort and Club.
Just a reminder if you would like to participate in the Boca Walk to End Alzheimer's at Mizner Park on September 25th you can sign up for FREE! We would love to have you.
I have attached some housing stats for you and links to frequently asked questions about real estate. You can find me on Facebook, Linkedin, Instagram and Snapchat!
We really are lucky to live, work and play in such a beautiful community!
Michele Bellisari is a 38 Year Resident of South Florida!
Guess who became an Accredited Staging Professional?
At The Bellisari Real Estate Group @ RE/MAX Services we know that professional staging should be part of your real estate marketing plan to sell your property. As an ASP and a Realtor I can tell you that staging your property is a small investment with a great return.
It also gives your property a competitive edge over other listed properties in your community. We can do as much or as little staging as you like. I can offer complimentary staging advice that will help get your property sold faster! Stage your home & standout from the competition in today's real estate market!
We Are Never To Busy For Your Referral!
Client Testimonials! New June and July Testimonials Are In!
5 Stars and Beyond Is Our Goal!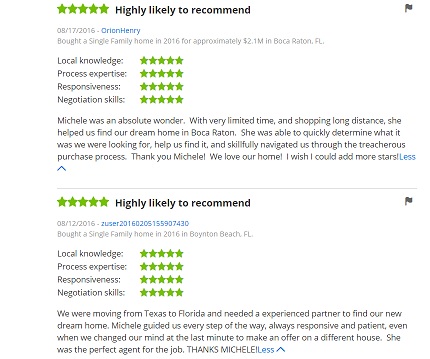 **********************************************************
Click on any of the links below for Free Reports!
Avoid 6 Costly Errors When Selling Your Inherited Home
If you are thinking of selling your home let us help you out by clicking on the
link for your FREE Report on your home value and neighborhood values!
Instant Property Value Report Click Here!
FREE Home Seller Infographic & Course
Market Update for June 2016
Here are the numbers…
There is more inventory on the market this year vs June 2015 and the months supply of inventory is UP for single family homes, condos and townhomes and number of closed transactions are DOWN… Median prices are UP!
Remember…pricing is key when putting your property on the market!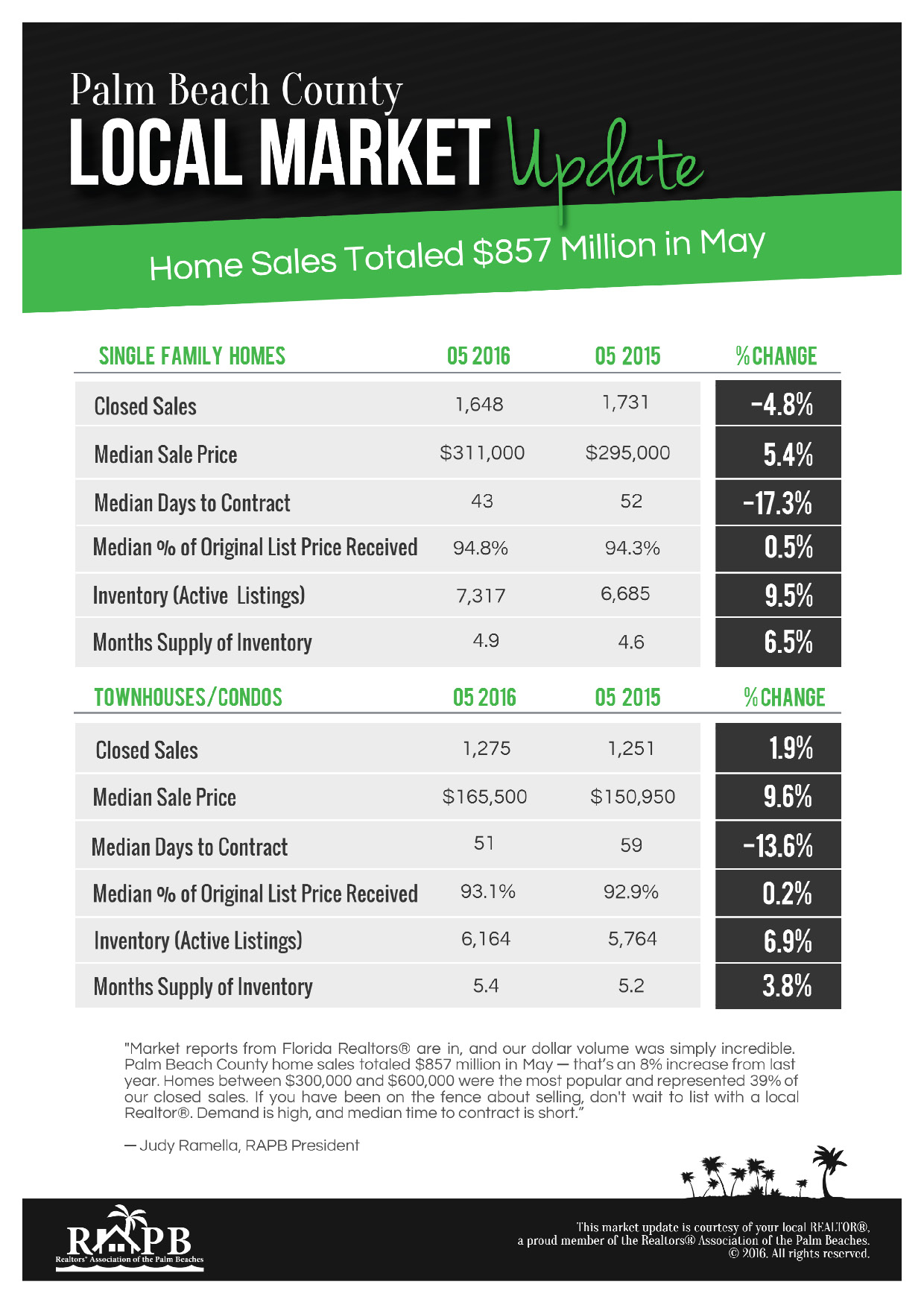 Real Estate Articles click on the links below:
Why Single Ladies Are Buying On Their Own
2 New Homes Coming Soon! Contact us for more information!
2/2 5th Floor Updated Condo With Gorgeous View in Boca Bayou $284,900.00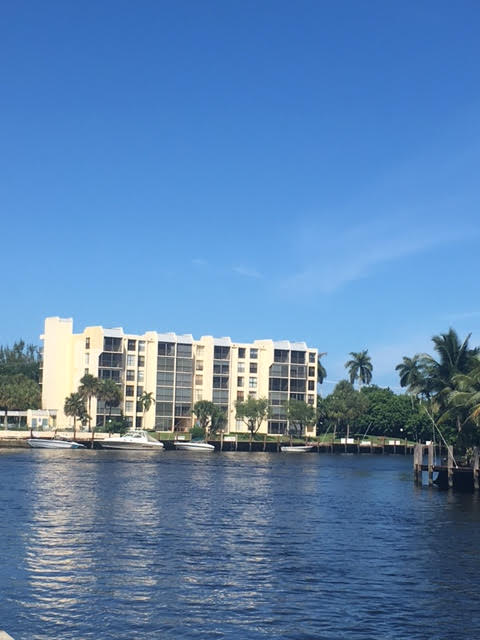 3/2.5 Single Family Home in Villages of Hillsboro in Deerfield Beach $299,999.00
******************************************************************
FAQs Answered by the Pros
What steps should I take to prepare my home for sale?
There are several things you need to know before listing your home for sale!
A frequently asked question from home seller's before listing is what steps should
be taken before listing their home. Not properly preparing a home for sale can
put a home owner at a huge disadvantage.
The expression "You never get a second chance to make a first impression" is absolutely
true when it comes to selling a home. When selling a home you must be sure that
your home presents itself in the best possible light.
Making sure clutter is at a minimum, freshly painting rooms, installing new carpeting,
or ensuring odors are non-existent are just a handful of things that should be done
before listing your home for sale.
******************************************************************
Tired of renting? With mortgage ratings going up now is the time to get your ducks
in a row, get a pre-approval and start looking for your dream home or condo!
Beat Out Other Buyers To Hot New Listings!
Michele is a member of:
Downtown Rotary Club Boca Raton
Boca Walk to End Alzheimer's Committee
City of Boca Raton Downtown Advisory Committee
ESRN – Elder Services Resource Network
SRES – Senior Real Estate Specialist
CSHP – Certified Senior Housing Professional
P.R.E.P. – Probate Real Estate Professional
ILHM – Institute for Luxury Home Marketing
If your property is currently listed please note we do not solicit other agents listings.
Please follow and like us: